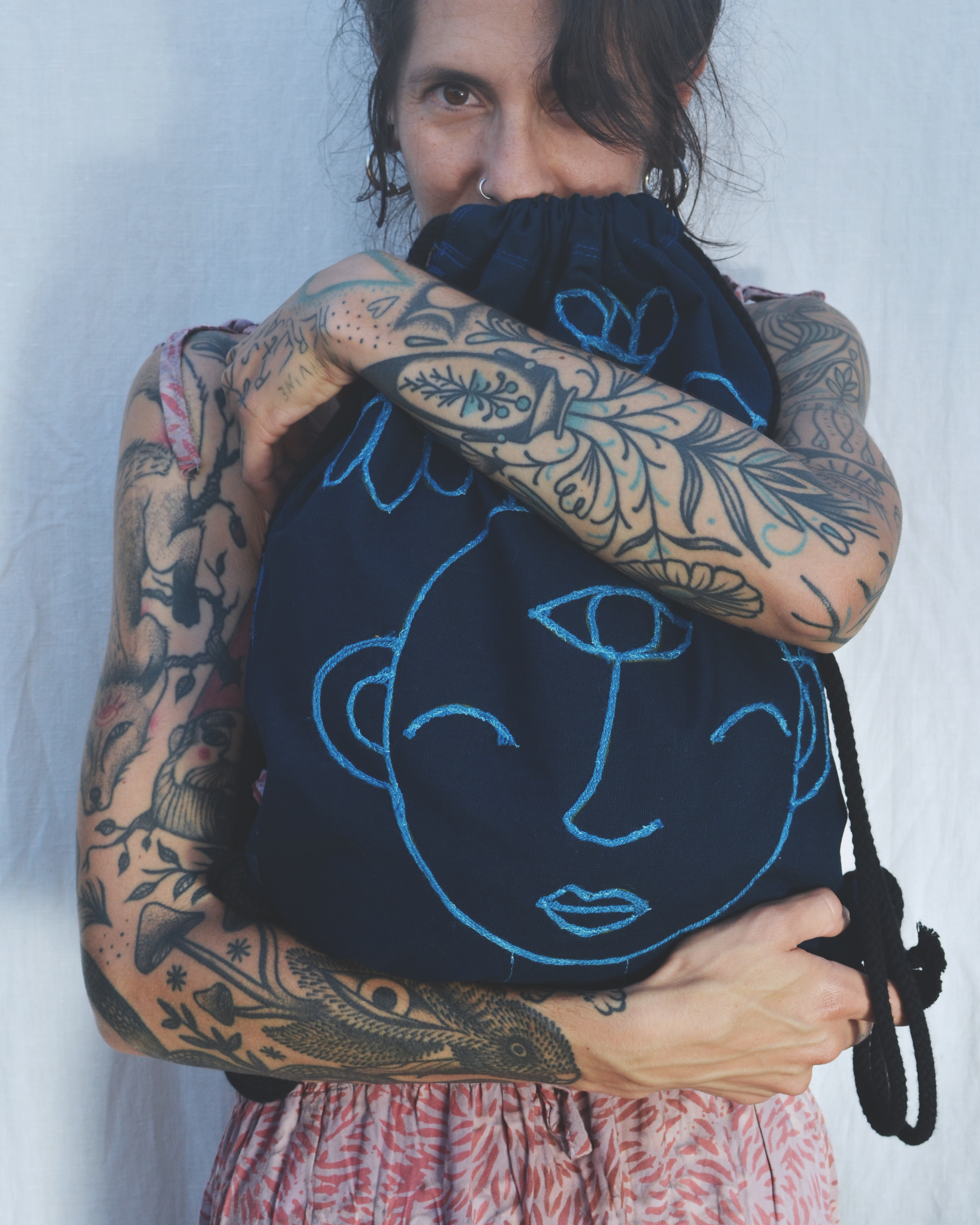 Hi,
I make sustainable textile products and art.
It all started with my love for drawing that never went away. Through studying fashion and textile design I discovered new ways of expressing my creativity and found the joy of upcycling clothes and fabrics. Now I am combining the things I love doing the most trough products you can find in my shop.
Besides textiles and art I`m also open for commissioned illustration, murals, upcycling your grandma`s clothes into a custom product (backpack, bag, pouch, pillow,...), repairing your ripped jeans, shirts or sweaters with embroidery and graphic design.
For any questions I`m available at ninaninuri@gmail.com
And if you want to be notified about shop updates or get random letters from me, sign up bellow or follow me on
Instagram
Love,
Nina